Hydraulic bench for turbine compressor washing (PN: 152-1B)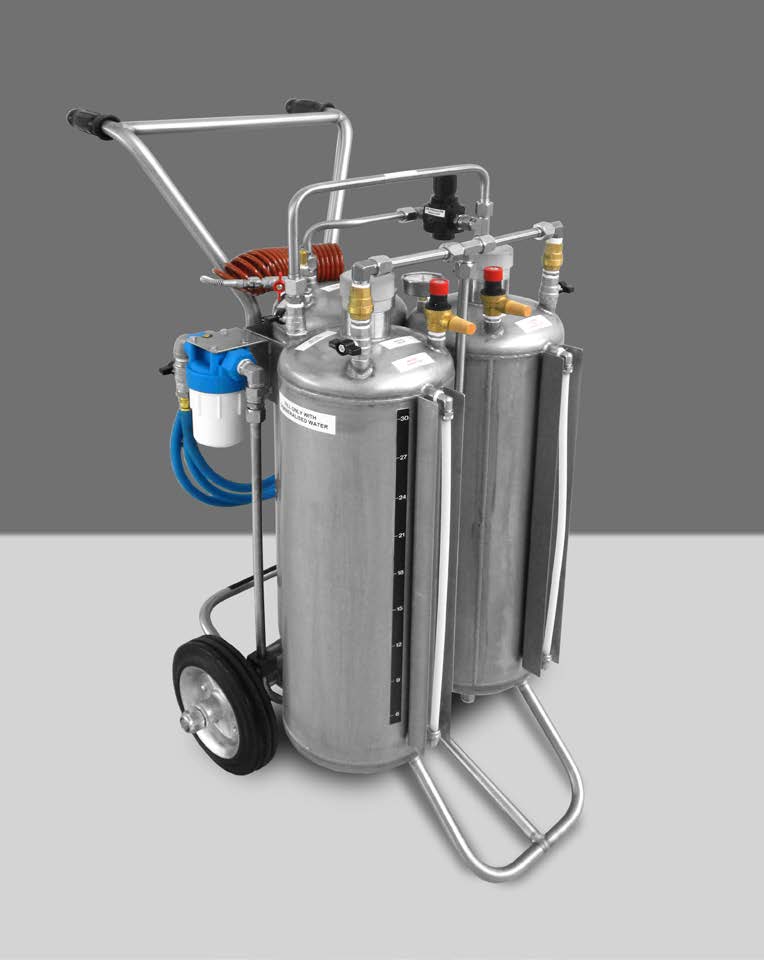 PN: 152-1B
NSN: 4920-15-017-6089
Hydraulic bench for turbine compressor washing for light and medium helicopters turbine engine compressor washing.
Main Features
The A/C turbo engine compressor washing unit is made in stainless steel and it has a tubular light structure easily hand towing, mounted on a tubular steel structure and it is powered by compressed air supplied by an external source.
Three stainless steel bottles:
Cleaning fluid reservoir capacity 30 litres
Compressed air reservoir capacity 20 litres
Water reservoir capacity 30 litres.
Three pressure gauges, diam. 63mm, f.s. 10 bar (class 1.6)
Air compressed inlet max pressure 7 bar.
Safety valves 8 bar
Filtration 50 microns
Accessories
Standard: output flexible hose, size 1/2" length 8 m, FC332 AQP type or equivalent MULTIFIT, wooden crate for transport; O&M manual, CoC, Test report, gauge calibration report.
On request: quick disconnect coupling kit