Static stabilized power supply (PN: 602-6B)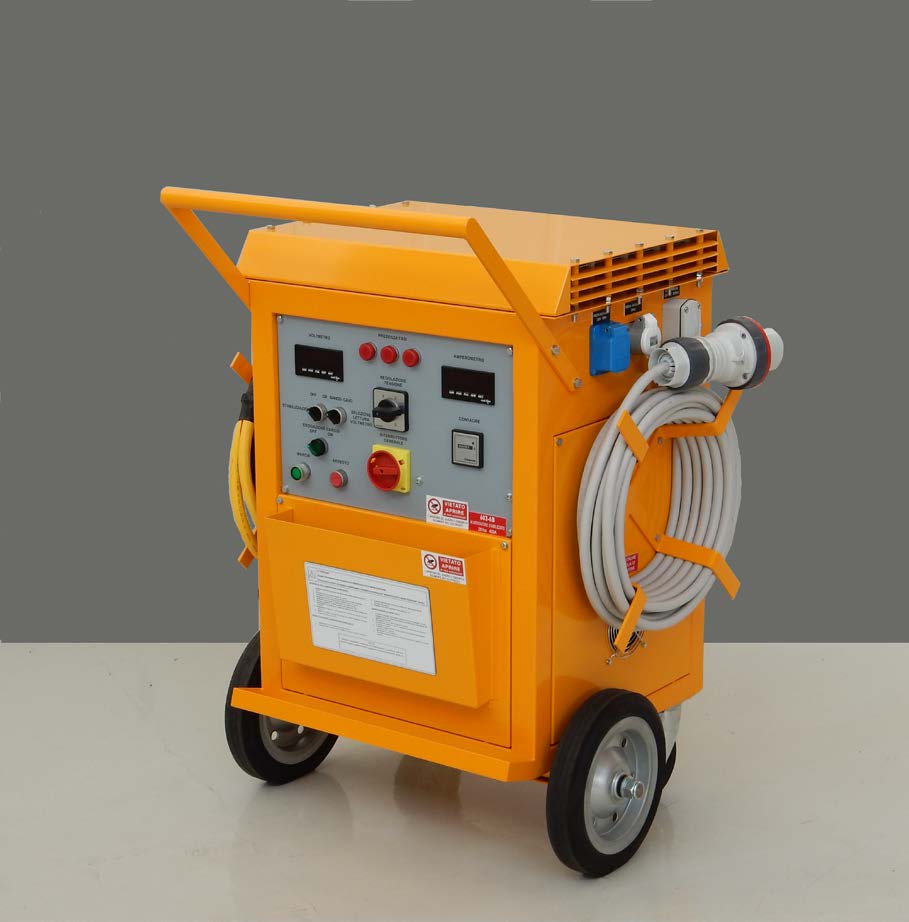 PN: 602-6B
NSN: 6130-15-181-0519
Static stabilized power supply, 28vdc 400a continuous, stabilized.  Supply SC power to medium and heavy aircraft during maintenance operations and turbine engine starting
Main Features
The P/N 602-6B power supply unit has been developed to supply electric power at 28Vdc stabilized to aircraft allowing electronic and electric circuit as well as instrument test and check. The power supply allows the turbo engine start.
Technical Characteristics
Electric supply: 230/400, 50/60Hz threephases+GND, 63A
440,50/ 60Hz threephases+GND, 63A
Output: 28 VDC, 400A continuous
Max overload: 2000 A
Stabilization: + / – 1 V from 0 to full load
Recovery time: 0.1 sec.
Ripple: < 2%.
Auxiliary Output: 28Vdc 230Vac 50Hz
Protections & Safety Devices
The power supply is protected against overvoltage and this function is implemented on a fully programmable digital card.
The methods and application are compliant with STANAG 3457, Ground Electrical Power Supply For Aircraft and MIL-STD-704F, Aircraft Electrical Power Characteristics.
Instrumentation
Digital Voltmeter, resolution 0,1 V
Digital Ammeter, resolution 1A
Hour Counter
Controls/Visual Indication
Main switch
Output power switch Start push button Stop push button
Stabilization ON/OFF selector
Output voltage readout: cart / plug selector Voltage regulator selector
Phase detection lamps (3)(correct phases).
Accessories
Standard: 28Vdc output power cable (length 8 m) with plug according to Stanag 3302,input power supply cable length 15 m with plug 3P+GND 63A according to CEE17 (CEI23-12).
Wood crate for transport, O&M manual, CoC, Test report, DC instrument calibration reports.
Colour
Yellow RAL 1007 standard, other colours on request