Hydraulic Test Bench For Rotating Equipment Check (PN: 127-1)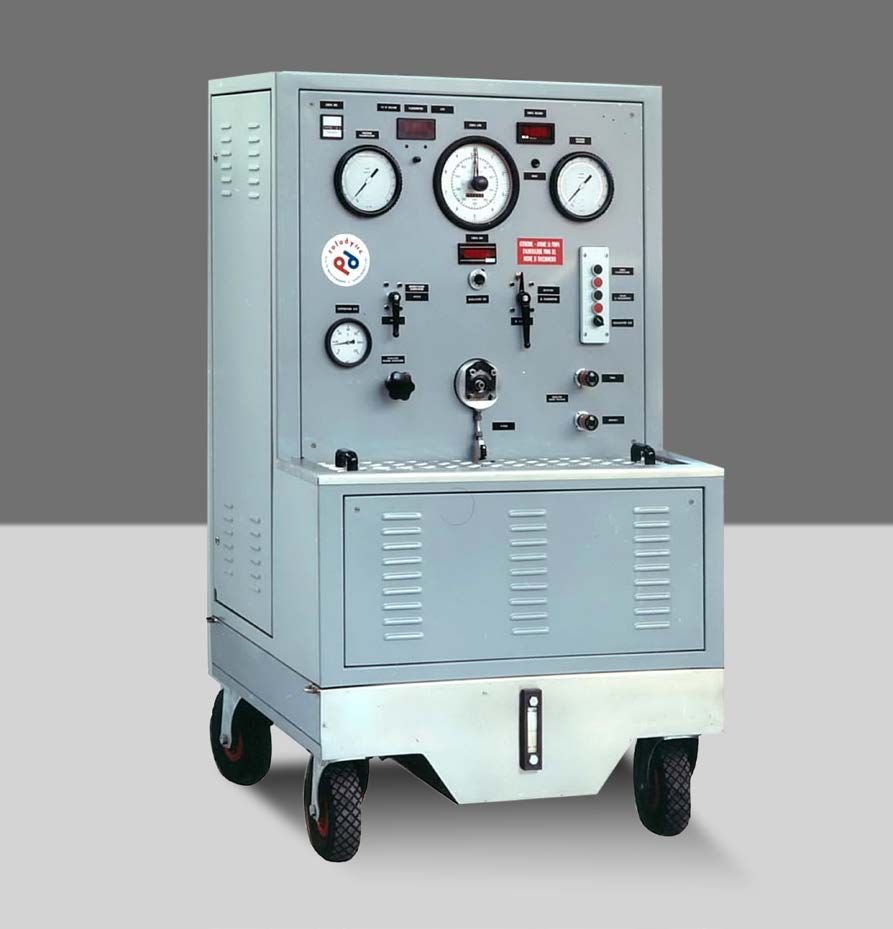 Hydraulic test bench for rotating equipment check.
Main Features
The P/N 127-1 is a propellers governors test bench realised on a modular structure provide with four caster wheels Lower part of the structure is dedicated to the working fluid reservoir.
Technical Characteristics
Power Supply: 220/380 VAC – 50 Hz – threephase
Pump Motor: 1,5 KW torque/power constant
Speed Range: CW and CCW from 0 to 6000 RPM
Max work Temperature: 62 °C
Max work Pressure: 1000 PSI
Relief valve setup pressure: from 20 to 200 PSI (standard)
Maximum suction depression: -0,35 bar
Cartridge delivery filter: 10 μ absolute
Filtration capability: class 7 minimum (according to NAS 1638)
Driven Motor: 3 KW variable speed
Heater: 6KW
Tank capacity: 120 litres
Instrumentation
Differential pressure gauge 0-10 PSI
Differential pressure gauge 0-100 PSI
Differential pressure Gauge 0-40 mbar (400 mmH2o)
Pressure gauge 0-1000 PSI
Pressure gauge 0-160 PSI
Flowmeter 0-30 QPM
Digital termometer
Digital tachometer
Operating Mode
According to the type of governor to be tested , the test bench may have following configuration:
Governor with flowmeter upstream
Governor with flowmeter downstream
Overspeed governor
Optional
Woodward test orifice
Accessories
O&M manual, CoC, Test report, gauge calibration report and fluid contamination report.