Hydraulic Lifting Jack (PN: AM320BM)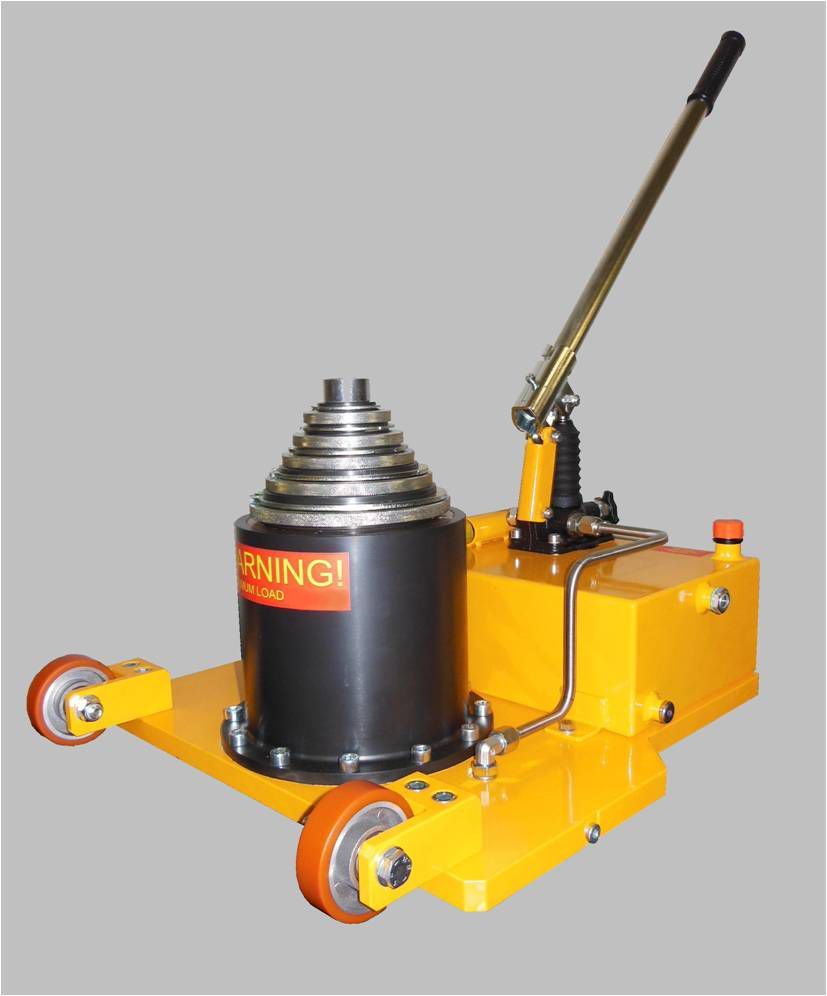 Lift the helicopters during maintenance operations.
Main Features
The P/N AM320BM lifting jack is an oleodynamic device developed for aircraft jacking. The lifting jack is composed of a solid base equipped with wheel, on which the tank, the body pump and the three hydraulic sections cylinder are fixed. It is driven by an hand-pump.
Technical Characteristics
The particular shape of the base allows the location of the jack also in difficult position, allowing in the same time to distribute correctly the masses and to keep the correct and excellent stability.
Each cylinder section when extended can be locked in a safety position by locking rings preventing accidental lowering also after long rising time.
Minimum Height: 320mm
Max height: 1052mm
Load capacity: 4000Kg
Accessories
Wooden crate for transport, O&M manual, CoC, Test report