Electromechanical Lifting System (PN: 440-9)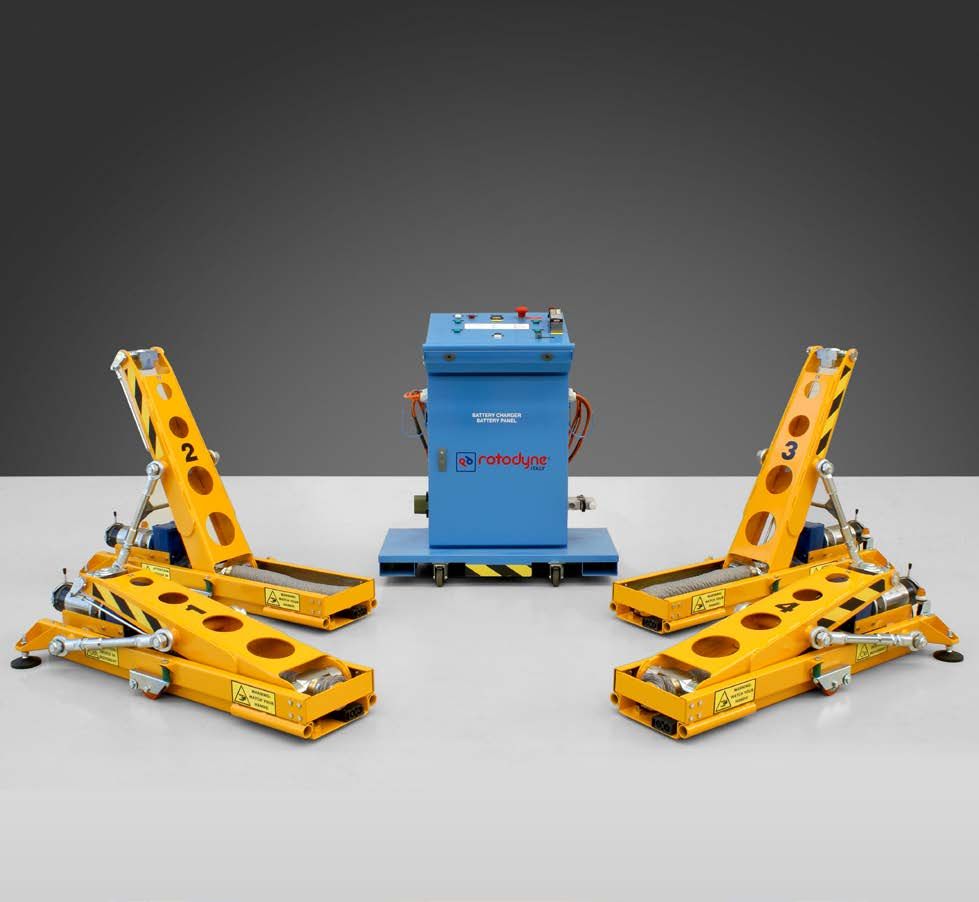 NSN: 1730-15-198-9842
AW139 and NH90 helicopters jacking during maintenance operation.
Main Features
The electromechanical lifting system is composed by four electromechanical jacks and a separated console where all the functional indicators are allocated. All the operation has been controlled by a radio remote control, stowed on the console.
Electric Lift
The structure is made by painted steel, while all the movable parts and the self-braking worm are made by high resistance nickel-chromo steel. The jacks are powered by a DC bidirectional electric motor equipped with a parallel shaft speed reduction. The jacks can be easily moved by a removable handle and two rubber wheels mounted in its centre of gravity. No needs of safety rising locking device , the worm screw movement is not reversible.
Control Console
Realized using a standard power board, the control console contains all the electromechanical components, the batteries the battery charger and the radio remote control receiver. The power cable outputs are positioned on the upper left and right sides of console.
Utilizing the remote control, it is possible to select the jacks one by one and move one single jack at the time, during the approach, or select all jacks and move them all together.
Main Characteristics
Lift capacity: 4 ton for single jack
Minimum height: 315mm
Maximum height: 1010mm
Motor, power rating: 2 kW
Speed ratio: 1:40
Battery: 24VDC, "Dual AGM" technology, deep cycle, high capacity
Battery charger: 24VDC / 40A charging time 6 h
Battery charger power supply: 230VAC, 50Hz, single phase
Auxiliary power supply: 28VDC with STANAG 3302 plug
Power supply cable length: 8.0 m
Jack connection cable length: 8.0 m
Jack standard colour: yellow RAL 1007
Console standard colour: blue RAL 5012
Accessories
Control console textile cover, wood crates for transport, O&M manual, CoC, Test report.