Avionic Cooling Cart (PN: 194-9)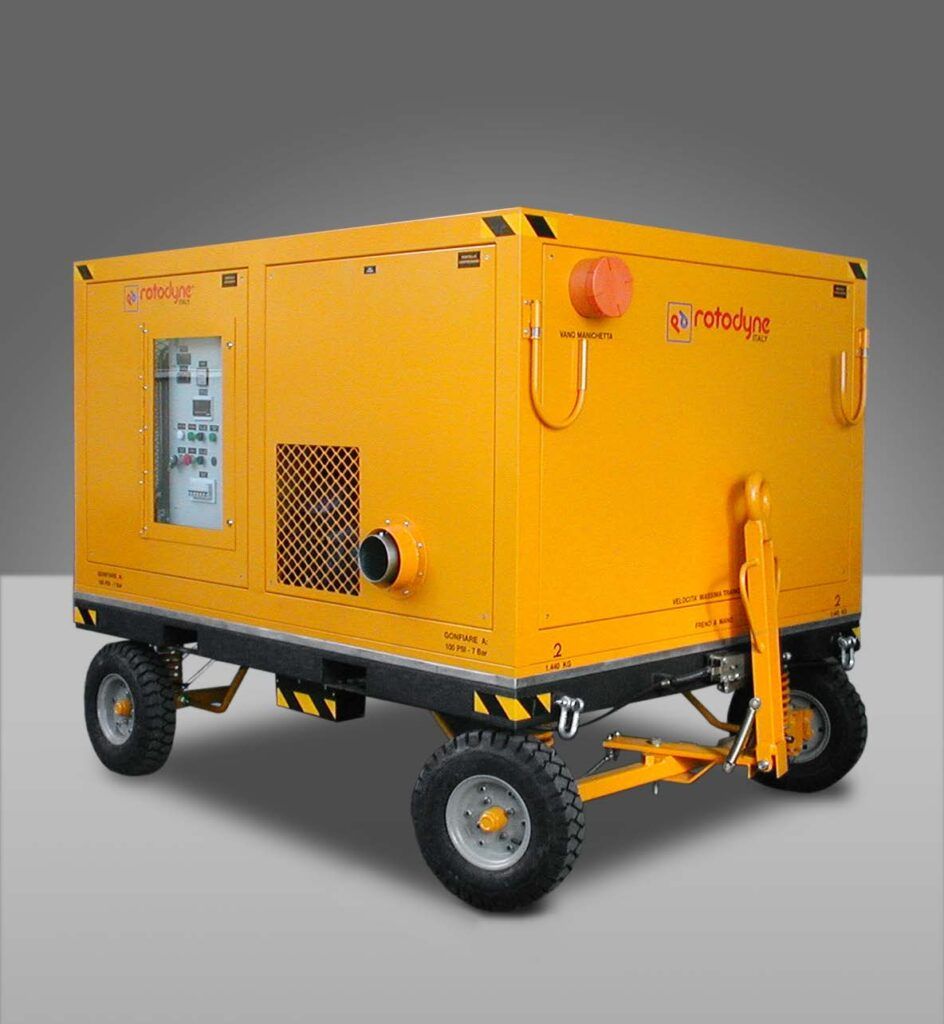 Aircraft avionic bay and/or cockpit equipment cooling and ventilation
Main Features
Air Cooling Test Stand is mounted on a steerable trailer (steel structure) in compliance with MIL-M-8090F, equipped with four pneumatic wheels, and tow-bar. Maximum speed: 30 Km/h. Rear wheels equipped with hand operated drum brake. Electric driven, it  supplies air for avionics bay and cockpit ventilation / conditioning, compliant to the following main requirements.
Technical Characteristics
Power supply: 400Vac 50Hz / 440Vac 60Hz, threephase + GND, 63A
Rated power: 29.200 kCal/h
Max total pressure: 680 mmH2O
Delivery up to: 2150 mc/h at 560 mmH2O, 10 °C (+/- 2°C) and 50 % .Rh
HCFC: The equipment is HCFC total free
Working temperature: Environment from -10 °C to +45 °C
Compressor: 10HP – Fluid: R134
Evaporation Temp.: -2°C
Condensation Temp.: +50°C
Instrumentation
Digital thermometer °C readout
Hour counter
Delivery pressure gauge
Rh % indicator
Accessories
Standard: power supply cable length 10m with plug 3P+GND 63A according to CEE17 (CEI23-12), output air flexible duct, diam 160mm, length 10 m
Test stand textile cover, O&M manual, CoC, Test report.
Fuse kit as spare part.
Option
On request different type for helicopter / aircraft interface flange are available