Aircraft Cabin Pressurization Unit (PN: 196-9)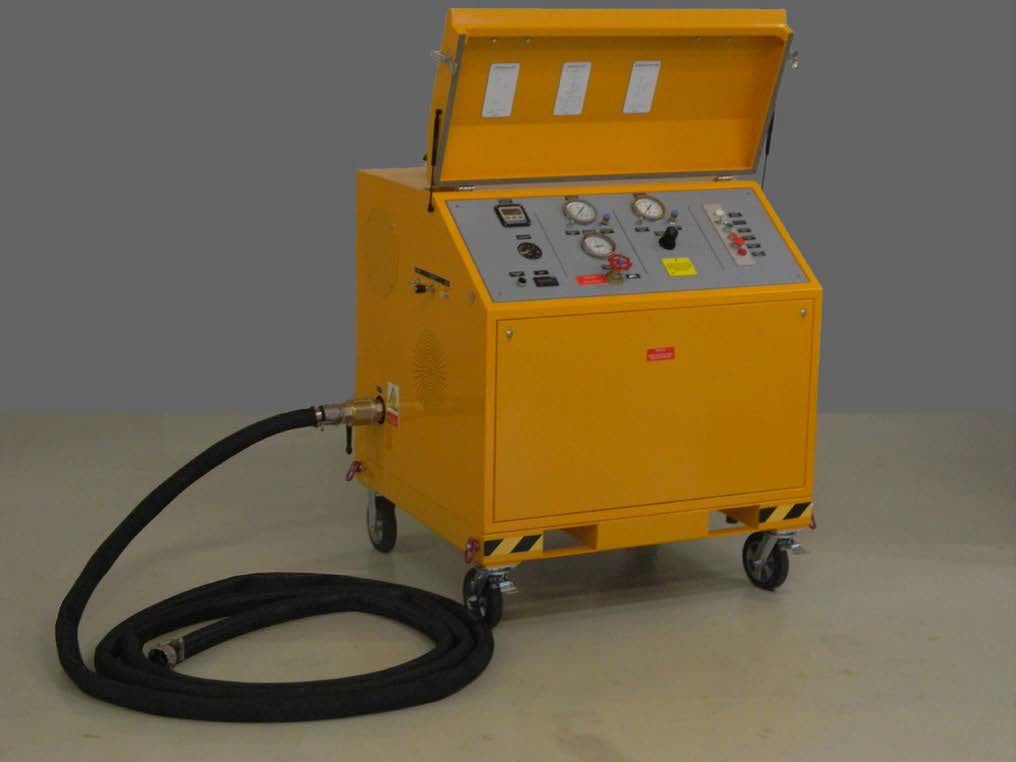 Provide a source of clean, low pressure air for performing maintenance of aircrafts with controlled pressurization system
Description
The P/N 196-9 has been designed to provide a source of clean, low pressure air for performing maintenance of
aircrafts with controlled pressurization system. The pressurization of the cabin allows to find and fix air leakages
by means of a manometer and a variometer installed on the feedback line.
Main Features
Electric supply: 400V 50Hz, threephases + GND 63A
Delivery up to: 500 m3/h
Pressure range: up to 15 PSIG
Working temperature: 0-40°C
Protections and Safety Devices
The cabin pressurization unit is protected against overpressure and overtemperature by pressure and
temperature switches (15 PSIG – 150°C).
Instrumentation
Analogic manometer and thermometer in the send line
Digital manometer and analogic variometer in the feedback line
Analogic manometer and a pressure regulator in the shop air supply line
Clogged filter indicator
Timer
Accessories
Standard: power supply cable (length 10 m) with plug 3P+GND 63A according to CEE17 (CEI23-12); output air flexible duct, diam 2", length 10 m, with quick couplings; feedback air flexible duct, diam ¼", length 10 m. Wood crate for transport, O&M manual, CoC,Test report, DC instrument calibration reports.