Static Frequency Converter 400Hz 115/200Vac 60kVA / 90kVA (PN: 147-6B / 147-6C)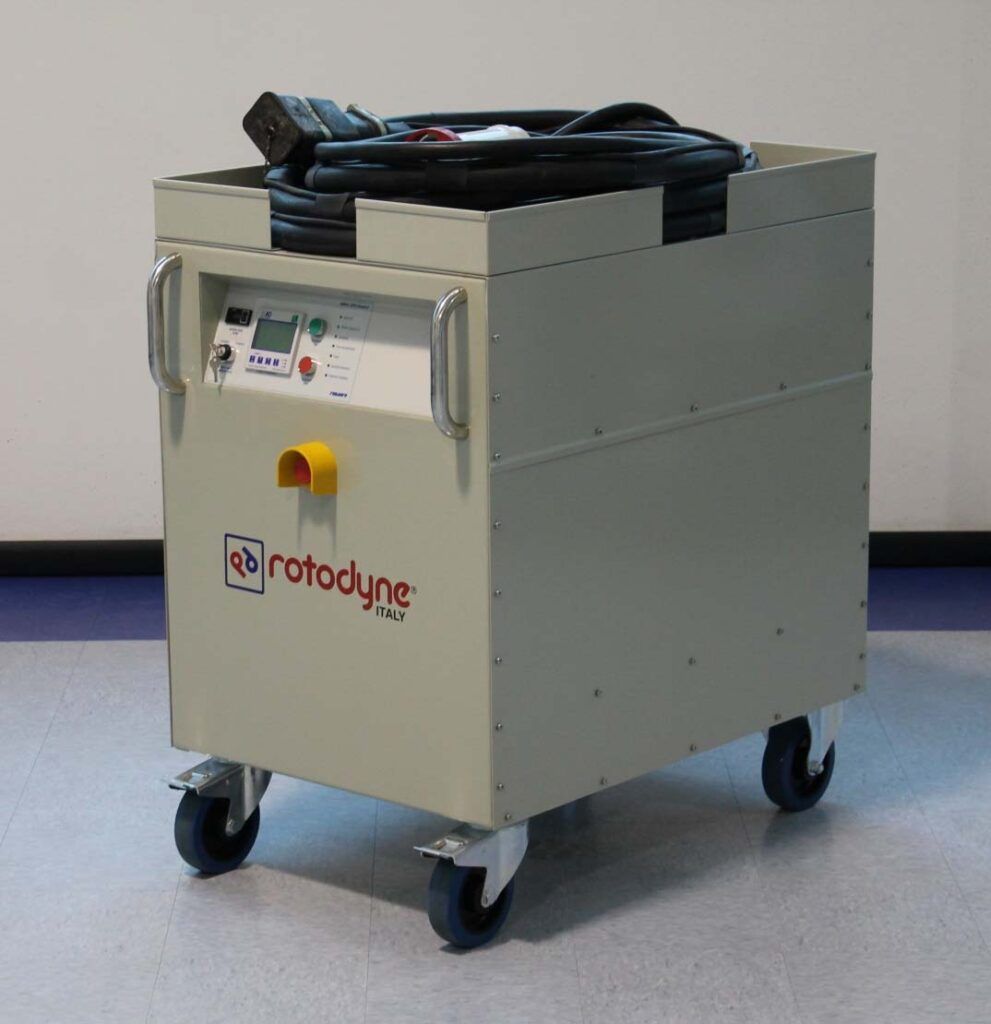 PN: 147-6B (60kVA)
PN: 147-6C (90kVA)
This Converter Has Been Realized In Order To Supply High Quality 115/200Vac 400HZ Output
Main Features
The static frequency converter has been designed in order grant an high quality and stable output at 115/200Vac at 400Hz in the aeronautic application when an wave form of high quality is required.
The typical use of this converter is to supply power to aircraft on ground and many other ground based application at 400Hz. The P/N 147-6B / 147-6C Static frequency converter has been designed for the use both in hangar and also outside on the airfield. The frequency converter is composed by an waterproofed cabinet realized with metallic structure provided by metallic and removable panels allowing the access for maintenance to the internal components.
In order to have and high maneuverability the converter is provide with four caster wheels and upon request could be supplied also mounted on a trailer.
Technical Specification
INPUT
3 Phase 380V/400V/415V/440V AC: ± 10% 50Hz or 60Hz ± 5%
Input Current Harmonics: IEC 1000-3-4
OUTPUT (better than Stanag 1008, Def-Stan 61-5(4))
3 Phase 200V + N AC 400.0 HZ ± 2%
Galvanically Isolated with true neutral.
RECTIFIER
Output regulation: ± 10%
Overload capacity: 150% continuous
Output ripple content (voltage): 1%
Voltage walk-in: 3 seconds
Current walk in: 2 second to maximum
Equalizing charge: automatic when enabled
Input Power Factor: 0.9-1
INVERTER
Static voltage regulation 0 – 100% load: ± 2.0%
Dynamic regulation 100% load application/removal
Transient Recovery: 5%, recovering to 2%within 10 millisecond
Total harmonic distortion: Better than 3% (Linear load)
Overload capacity: 120% @ 30s, 150% @ 5s, 200% @ 1s.
Frequency stability 400.0 Hz: ± 0.05% crystal controlled
Load power factor: 0.6-1
In/Out Efficiency: 85% – 91% @ full linear load
Short circuit proof by electric current limiting and shutdown.
Thermal trip out protection.
Environmental Conditions
Temperature range: 0 to 40 degrees Celsius .At sea level (full load)
Humidity: 40% to 60%
Noise level: Below 55 dBA at 1 meter
Altitude: Up to 2500m
EMC: Better than EN55-022B