Hand Pump Hydraulic Bench (PN: 106-1C)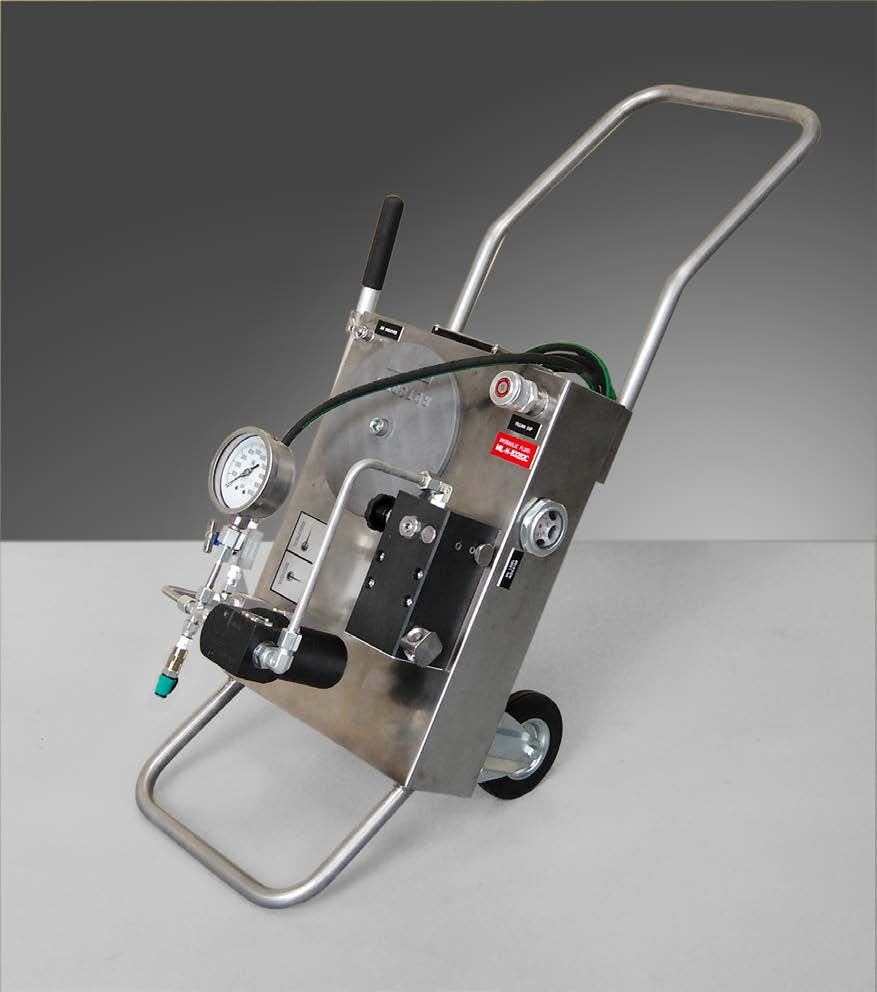 Fill, supply, purge presurize, check, perform leakage test on the hydraulic circuit
Main Features
The P/N 106-1C hand pump is realised in AISI 316 stainless steel.
On top of the reservoir are installed the hydraulic circuit. It is provided with two rubber wheels and an "U" shape bar for easy handling.
The unit could be delivered in several version based on different pump configuration:
P/N 106-1C:
High pressure: 6,000 p.s.i. pump
Pressure Gauge: FS 6.000 PSI, diam. 100mm, K 0.6%
P/N 106-1C-KHP:
High pressure: 7,000 p.s.i. pneumohydraulic (manual) pump
Gauge: FS 10.000 PSI, diam. 100mm, K 0.6%
P/N 106-1C-A811A06:
Low pressure: 120 p.s.i. pump
Pressure Gauge: FS 160 PSI, diam. 100mm, K 1.0%
Common Characteristics
Filter: 3 μm, with replaceable cartridge and optic indicator for filter clogged
Lever housing: to be used during transportation and storage on the side of the tank
Fluid level: visual indicator placed, on the left side of the tank
Tank: 23 litres capacity; inspection hole, filling and draining port
Working fluid: MIL-PRF -5606 , MIL-PRF-83282 or MIL-PRF-87527
Delivery flexible hose: size 1/4", length 4m
Accessories
Wooden crate for transport, O&M manual, CoC, Test report, gauge calibration report and fluid contamination report.