Rolls-Royce 250-C20B Engine Stand (PN 109-TRANSPFRAME)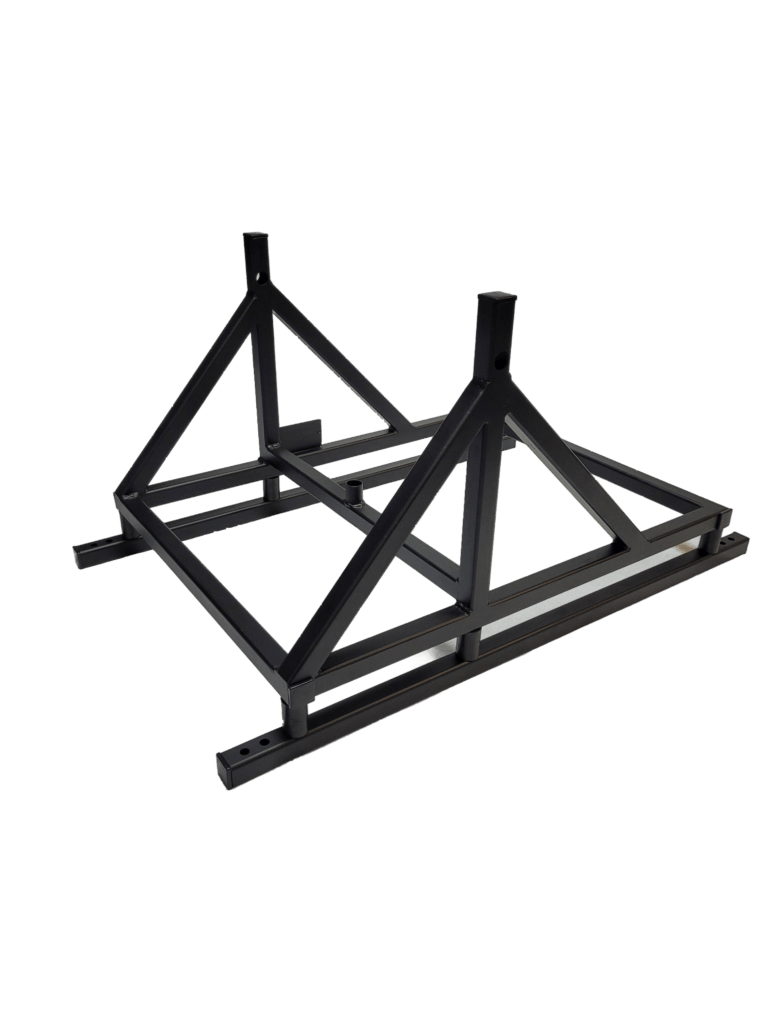 High quality, strong and durable engine frame.
Providing you with a safe and stable means of holding/transporting your engine.
High quality double ball bearing swivelling castors with brakes, supplied with threaded M8 screw bolt fixing ready to fit with fixing nut.
Fitted with durable non-marking polyurethane wheels.
Manufactured to a high quality using high grade 304 stainless steel, which offers excellent corrosion resistance in any environment.
Easy Installation; ring screw points are easy to install and provides you with a strong and reliable point to attach to.
Utilising two clamping knurled hand knobs, it is sturdy and durable, whilst providing comfortable hand grip.
Two thumb screws with rubber tips to clamp pins further reduce vibration and prevent movement of pins when in transit.
Fitted with six anti-vibration rubber mounts for an excellent vibration reduction.
Rubber and carbon steel fasteners provide strong dynamic buffering performance and stability.
The bottom skis have 8 x 10mm holes to securely fasten to a variety of work holding equipment, including pallets, stillages, bunded base frames and trolleys.
Precision machined brackets and pins, manufactured using the highest quality bright drawn mild steel, achieves a strong and efficient means of fixing your engine securely in place.
Flat pack version available.