Hydraulic Test Stand - Medium Helicopters & Light Aircraft (PN: 116-1)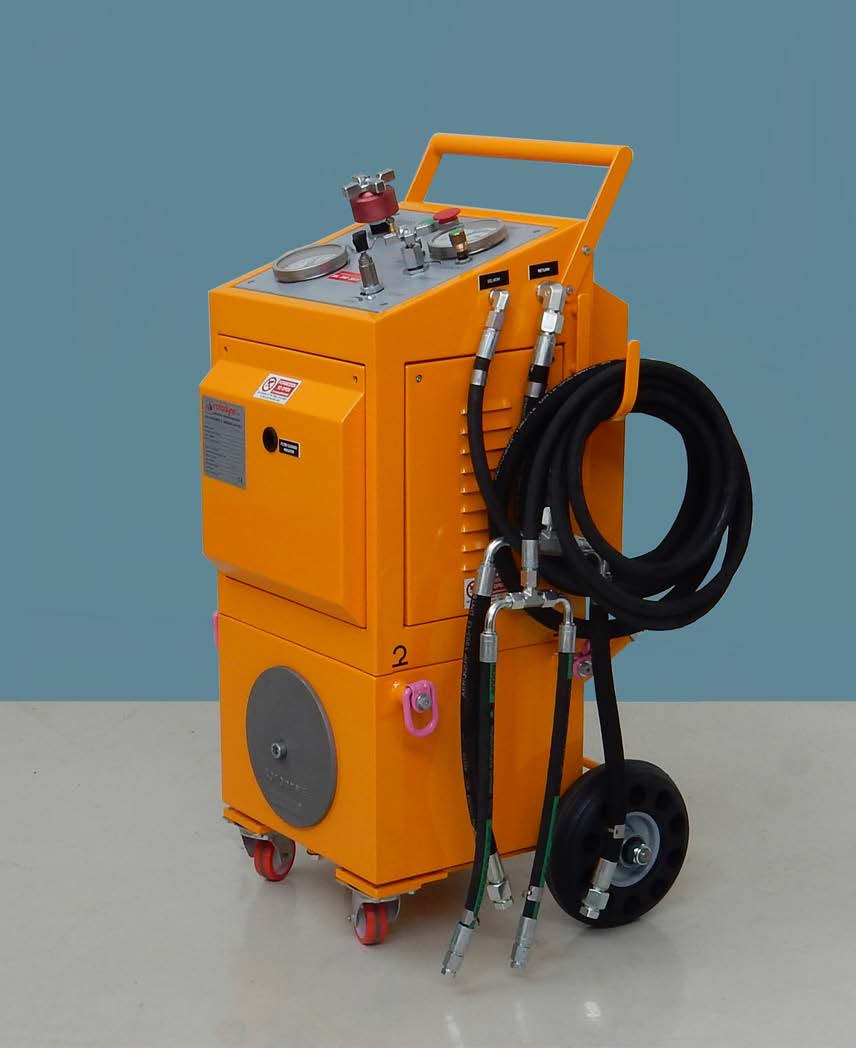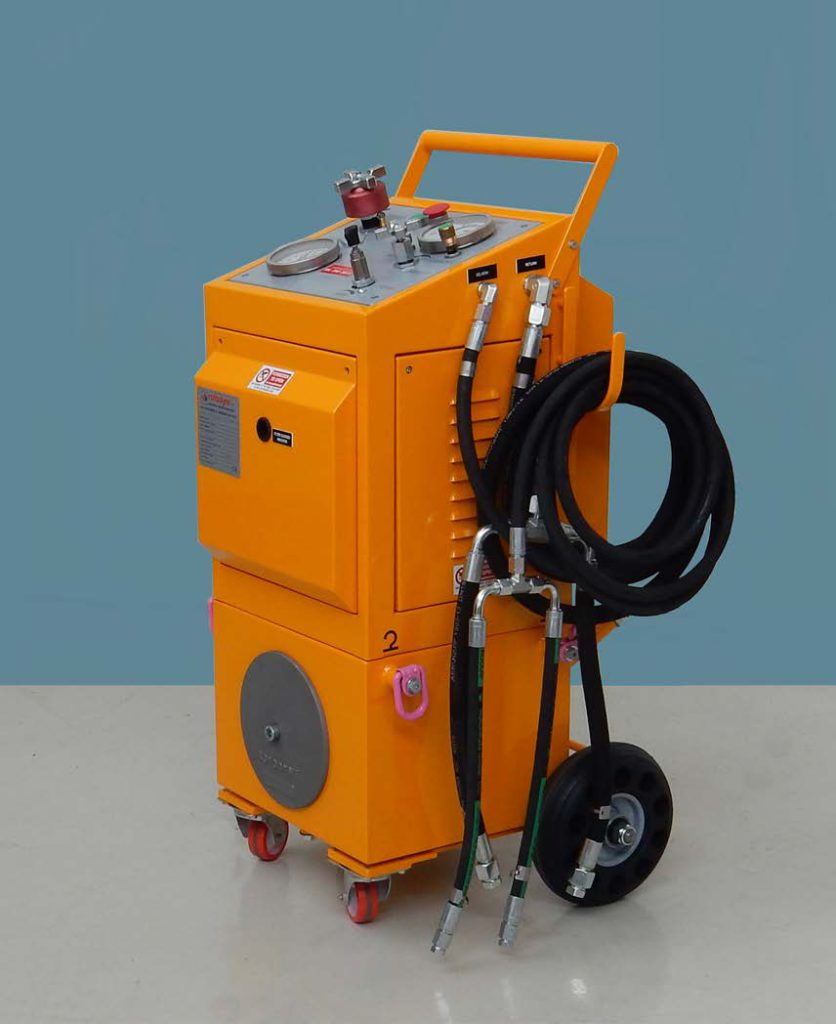 PN: 116-1
NSN: 4920-15-198-9841
Hydraulic Test Stand; electric motor driven, 6GPM at 3000 PSI.  For hydraulic system test and check on medium helicopters and light aircraft.
Quick disconnect adapters available on request, compliant with specific helicopters or aircraft.
Suitable for AW109, BK117, AB212/412, SOKOL
Main Features
Hydraulic test stand mounted on a trolley (steel structure) equipped with two super elastic wheels, two fwd castor wheels and an hand bar on the back of the equipment for easily handling.
Axial piston type high pressure electric motor driven pump with variable displacement and adjustable working pressure up to 6 GPM at 3000 psi.
High pressure 3 μ filter on delivery line equipped with visual filter clogged indication.
Submerged cartridge suction filter 90 μ.
Stainless Steel reservoir, externally painted, volume 42 litres about, operative capacity 27 litres, equipped with:
inspection hole
fluid level visual sight indicator
drain valve
filling and drain port
suction and return port
Sampling port to check the fluid class (according to NAS 1638).
Ambient working temperature: from -20°C to +50°C.
Working fluid: MIL-PRF-5606, MIL-PRF-83282 or MIL-PRF-87257.
Mechanical relief valve, to pilot the pump compensator, for the adjusting of the actual working pressure.
Instrumentation
H.P. gauge, F.S. 6000 psi, ∅ 100 mm., accuracy 0,6% f.s., case filled with silicon oil for low temp
Thermometer, F.S. 100 °C, ∅ 100 mm
Hour counter (inside power board)
Fluid level sight indication.
Electric Motor
Power rating 5.5 kW
Power supply: 220/400Vac/50Hz three-phase + GND, 32A
200/440Vac/60Hz three-phase + GND, 32A
Accessories
Standard: power supply cable length 10 m with plug 3P+GND 32A according to CEE17 (CEI23-12); One H.P. delivery flexible hose (size 1/2″, length 4m), one L.P. return flexible hoses (size 3/4″ length 4m), one drainage flexible hose (size 1/2″ length 4m).
Test stand textile, cover wood crate for transport, O&M manual, CoC, Test report, gauge calibration report and fluid contamination report.
Colour
Yellow RAL 1007 standard, other colours on request.
Dimensions
Length: 285 mm
Width: 670 mm
Height: 1115 mm
Mass: 154 Kg