Westland Sea King HC4 ZF122 (1986)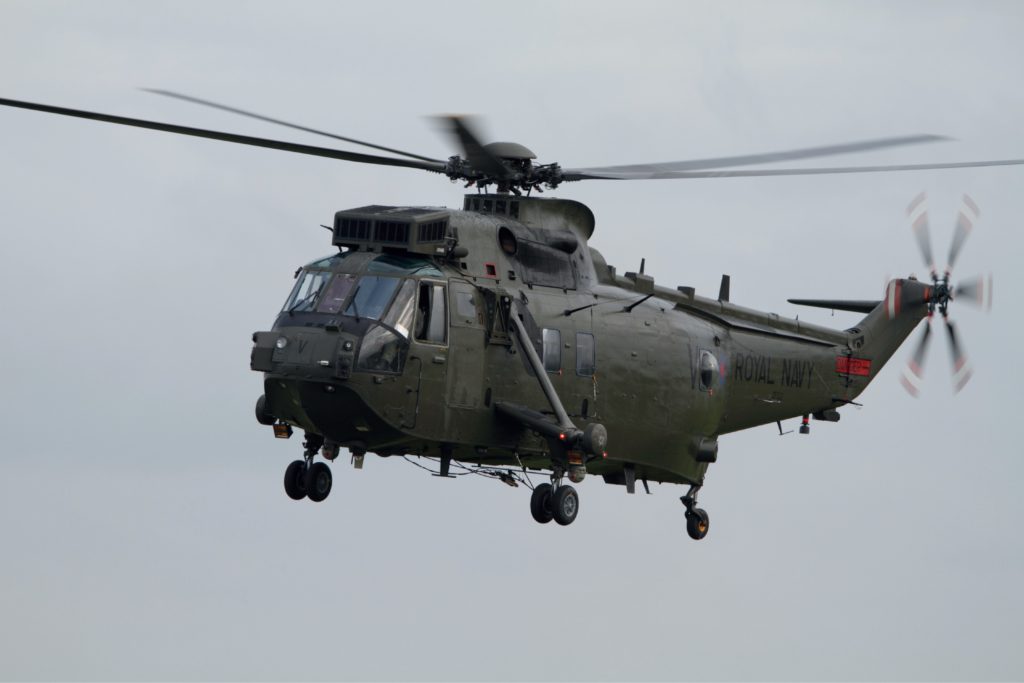 | | |
| --- | --- |
| Manufacturer: | Westland |
| Model: | Sea King |
| Variant: | HC4 |
| Year: | 1986 |
| Serial: | WA969 |
| Registration: | ZF122 |
For sale Westland Sea King HC4, serial: WA969, registration ZF 122.
Manufactured in 1986, it was delivered to Royal Navy in February 1987 and operated by Fleet Air Arm.
Fully operational with good remaining time, has current aircraft hours of 8,670:25.
Changes since demilitarisation:
HF radio removed
CDNU removed
DAS suite and wiring removed
HUMS facility removed
I band transponder removed
The Sea King is a licensed produced version of the ikorsky S-61 and built by Westland Helicopters in the UK.  First flown in 1969, it was adopted by the Royal Navy in 1970, as well as being flown by the Royal Air Force, and has been used for many applications including search and rescue, anti-submarine warfare, and assualt transport roles.  The Sea King has been exported to many countries, including Australia, Belgium, Egypt, Germany, India, Norway, Pakistan and Qatar.  The last Sea King was built in 1997, however many aircraft are still in use worldwide.
Fitted with British avionics and carrying different ASW equipment than its American counterpart, it has a watertight boat-like hull, which along with its pontoons equiped with floating bags, gave the Sea King the capability for water landings.  The Westland Sea King is powered by two Rolls-Royce Gnome H1400 turboshaft engines, developing 1400shp each, which is is a license-produced version of the General Electric T58. The Sea King HAS.5 was powered by more powerful H1400-2 turboshafts, developing 1,660 shp each.