Westland Lynx AH.7 (1980)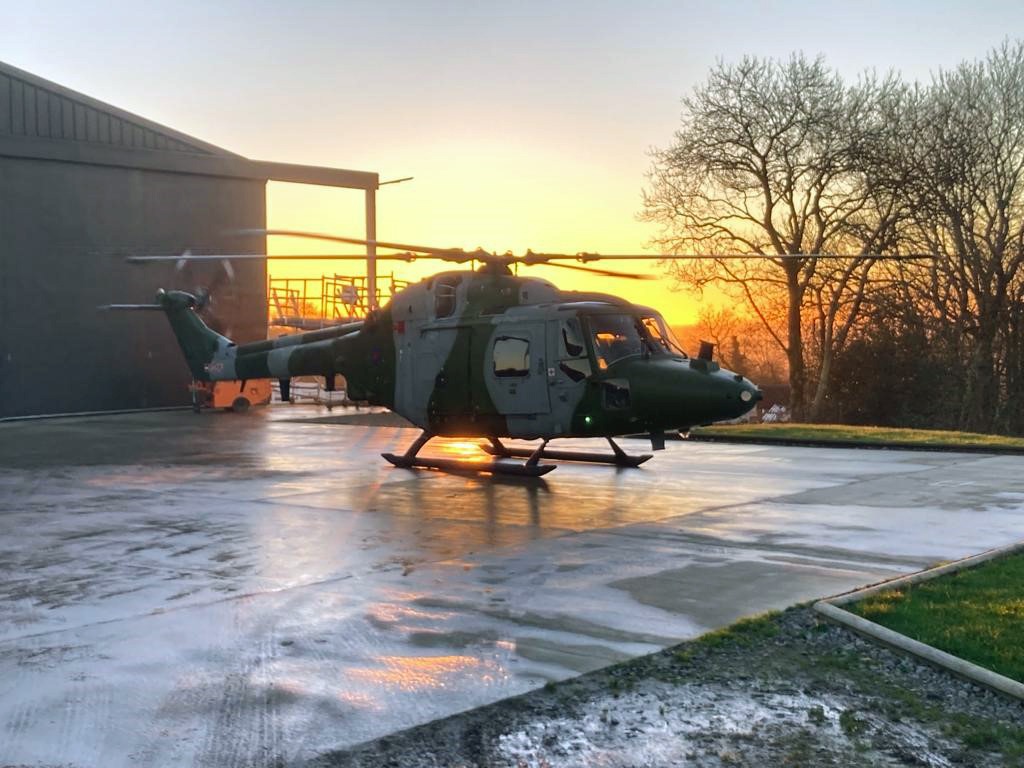 For immediate sale Westland Lynx AH.7.
The only fully operational and UK registered Westland Lynx permitted to fly and ready for immediate sale.  Great times remaining, with full training and support package available.
The Westland Lynx is a British-designed multipurpose military helicopter with both land and ship-based versions in production.
The Westland Lynx AH.7 was an upgraded land based Lynx design for the British Army Air Corps. It has updated engines, gearbox, a bigger tail rotor, and upgraded antitank abilities. The AH.7 can carry up to nine troops or passengers.
Main Rotor Diameter: 42 ft
Length: 50 ft
Height: 12 ft 3 in.
Weight: 10, 747 lbs (loaded)
Maximum Speed: 184 mph
Service Ceiling: 10,600 ft
Range: 322 miles
Engines: Two Rolls-Royce Gem 41-1 turboshafts with 1,120 horsepower each
Crew: 3
The UK Army Air Corps operated the Lynx army helicopter (Lynx AH) mk7 and mk9, and the export version of the Army Lynx, known as the Battlefield Lynx.  Around 77 AH mk7 versions helicopters were in service with the UK Army.
The Army Lynx first flew in 1977. The initial role as a utility helicopter, a tactical troop and stores carrier, airborne command, and for casualty evacuation was expanded with the addition of air-to-ground missiles, cannon and rockets for armed reconnaissance, armed escort, anti-tank and air-to-surface strike roles.