Job Vacancy: Aviation Sales Executives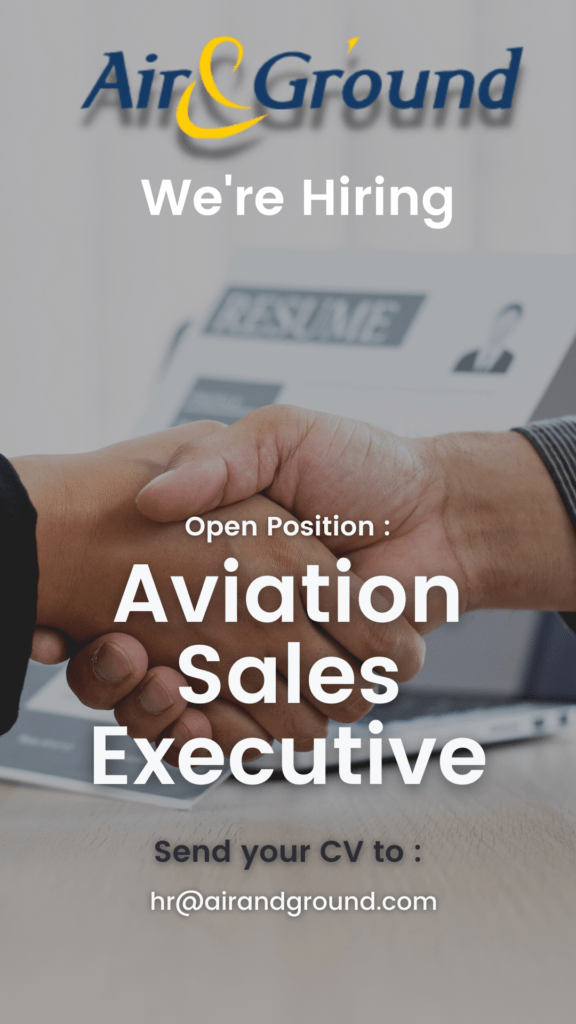 Due to our business growth across our US and UK, Air & Ground are looking for highly motivated individuals interested in joining our growing team.  We're looking for someone who has an innovative spirit, a positive and outgoing attitude, possesses excellent communication skills, and aspires to be part of a company that offers internal advancement opportunities and growth.
For more information or to apply, please contact hr@airandground.com
Duties and Responsibilies
Maintain and develop existing and new customers through appropriate propositions and ethical sales methods
Determine and meet customer requirements
Respond to and follow up sales RFQs, quoting customers and researching pricing
Support the achievement of the team sales target
Provide reports and data as requested
Develop customer knowledge, organize information and update databases as appropriate
Maintain and improve product awareness
Undertake product research and update records accordingly
Provide monthly sales and order intake forecasts
Provide administrative support as necessary to Export, Customer Service and Sales Account Managers
Communicate courteously with customers by telephone, e-mail, letter, and face to face as necessary and on a timely basis
Seek and continuously develop knowledge and information regarding competitor activity, pricing and tactics and communicate this to relevant sales account manager
Assist with customer support as required including the creation of customer sales orders
Excellent attendance and punctuality are a must.
To maintain our high standards and to meet Quality requirements, candidates will also be required to:
Support the Quality Team to maintain quality standards on site at the USA facility
Work alongside Departmental Managers to collate data to meet the company KPI's
Ensure the company objectives are met
Support all internal and external audit processes
Required Qualifications
Experience in Customer Service/Sales preferably in Aviation
Experience with portals such as Boeing, Proponent, Wencor, ILS, Stockmarket, etc.
Excellent follow up, organizational skills and attention to detail
Proficiency with Quantum ERP
Demonstrate assertive, tenacious results-oriented attitude
Excellent follow up and organizational skills
Adaptability – able to change tasks quickly as business needs dictate
Ability to prioritize responsibilities, manage time effectively and meet deadlines accordingly
Original thinking and creativity; develops innovative approaches and ideas
Benefits
Competitive Salary
Health insurance (USA Location)
Dental insurance (USA Location)
Vision insurance (USA Location)
Paid Time Off
Other Requirements
References will be requested
E-Verify compliant employer (USA Location)
Must successfully pass background check